Firmware Update for
Racing Wheel APEX for PlayStation®5, PlayStation®4, PC .
Update Content
Improved operational stability
*Please note that after updating, you cannot revert to a previous version.
How to update
Windows PC is required to update the firmware.(Windows®10)

1. Please download the App from link below.
2. Please make sure that the product is connected to the PC via the USB port, then open the App.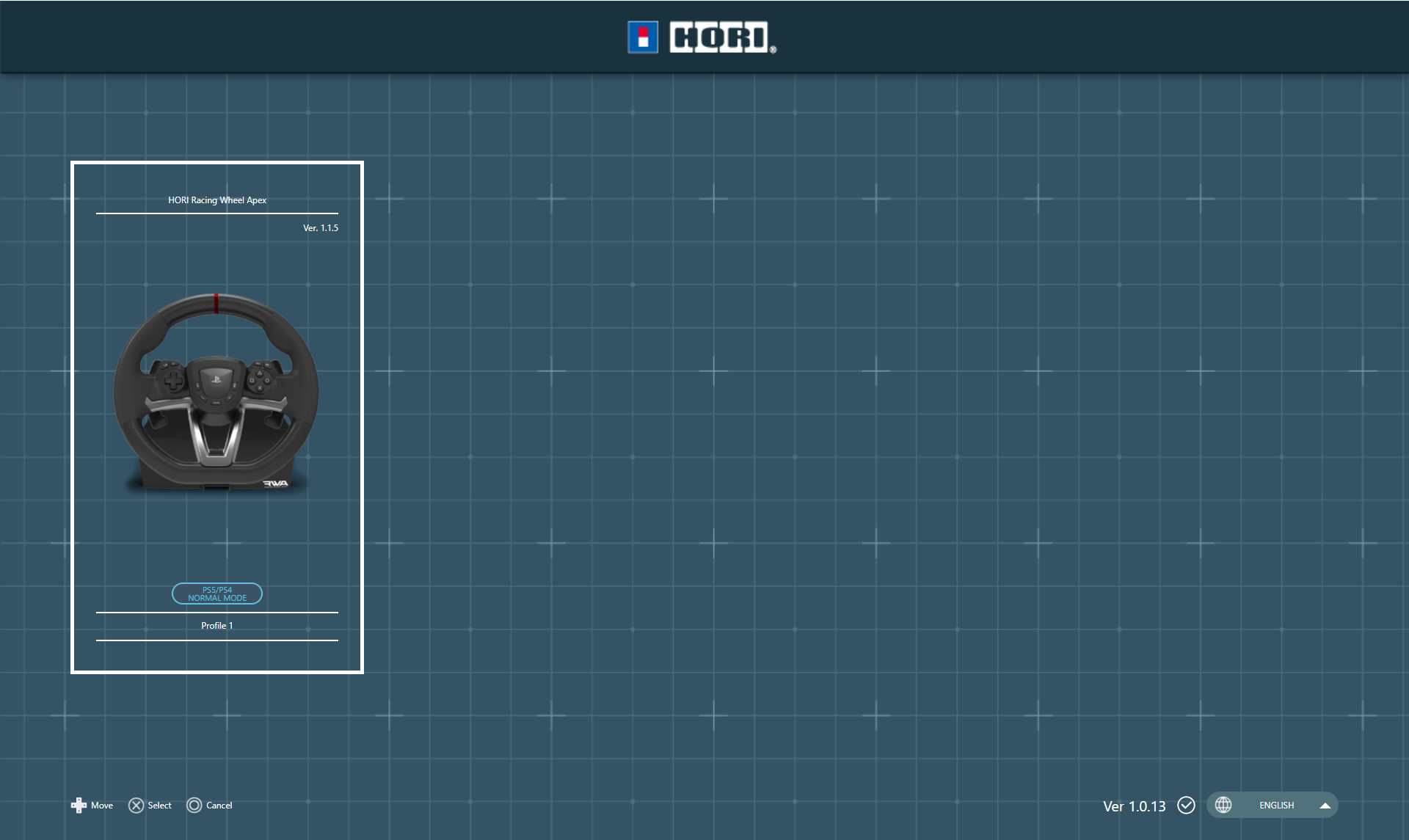 3. Click on "HORI Racing Wheel APEX" in the window.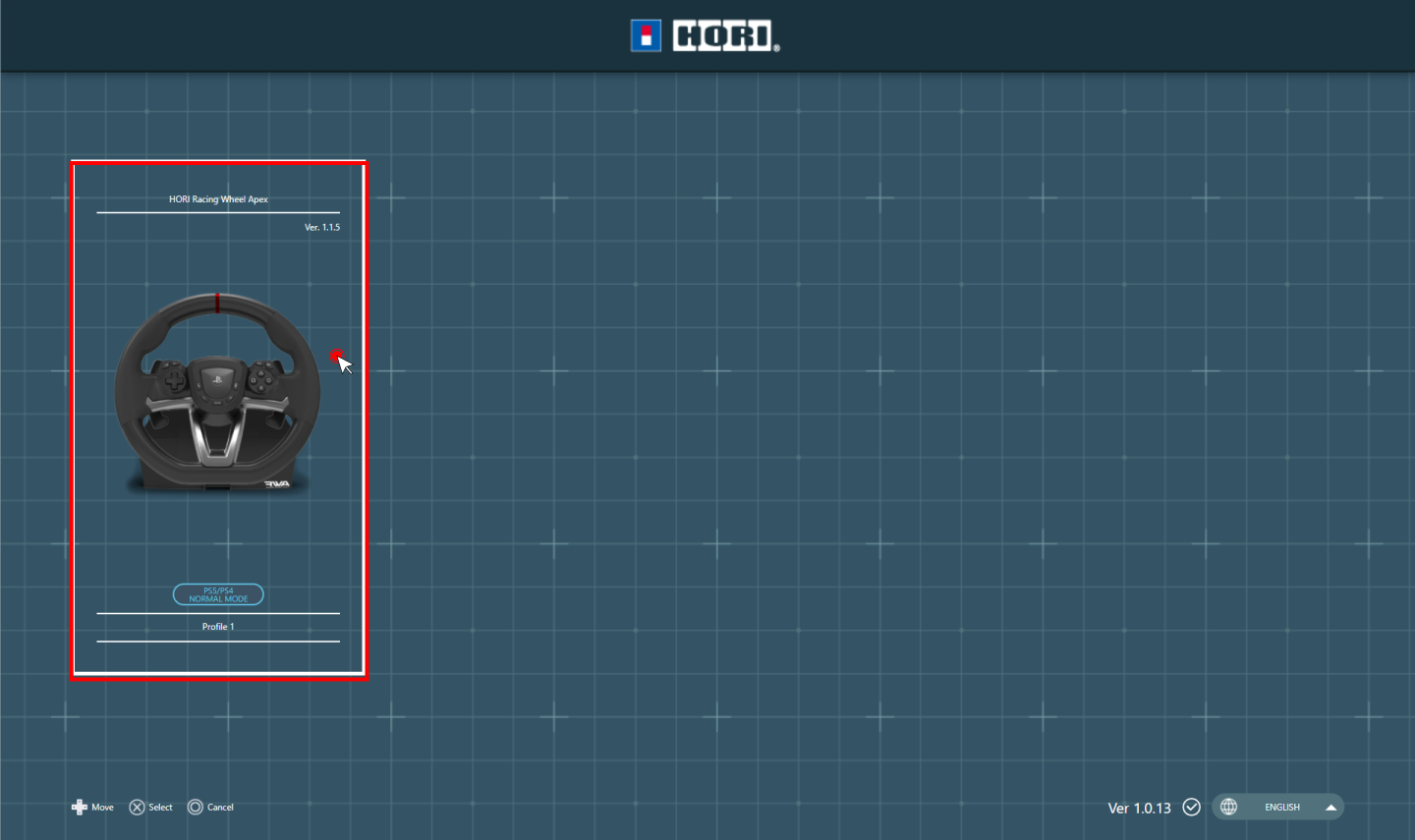 4. Click [OK] to start the update.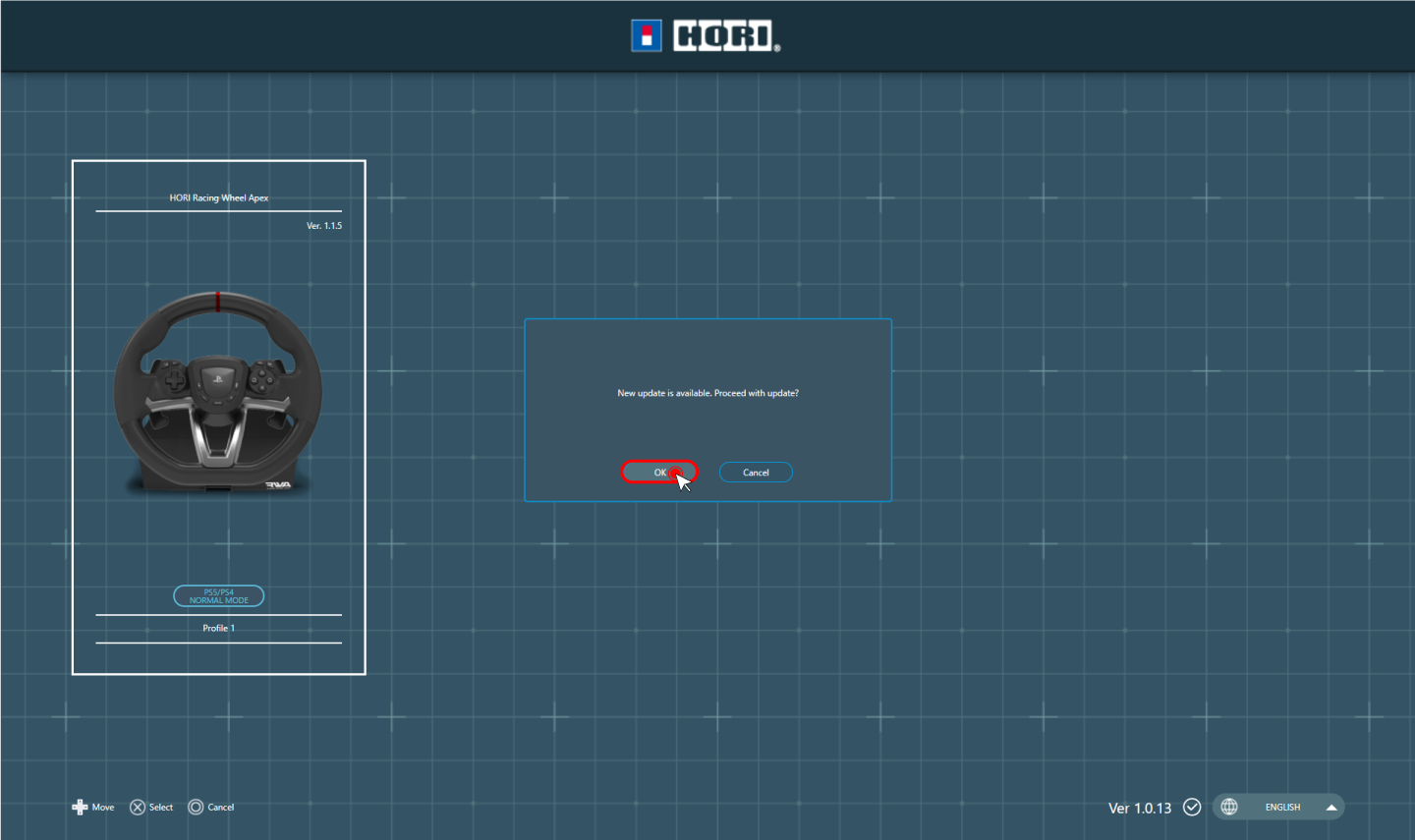 5. Please wait until the firmware update is completed.
*Please do not close the App or unplug the product while the firmware update is in progress.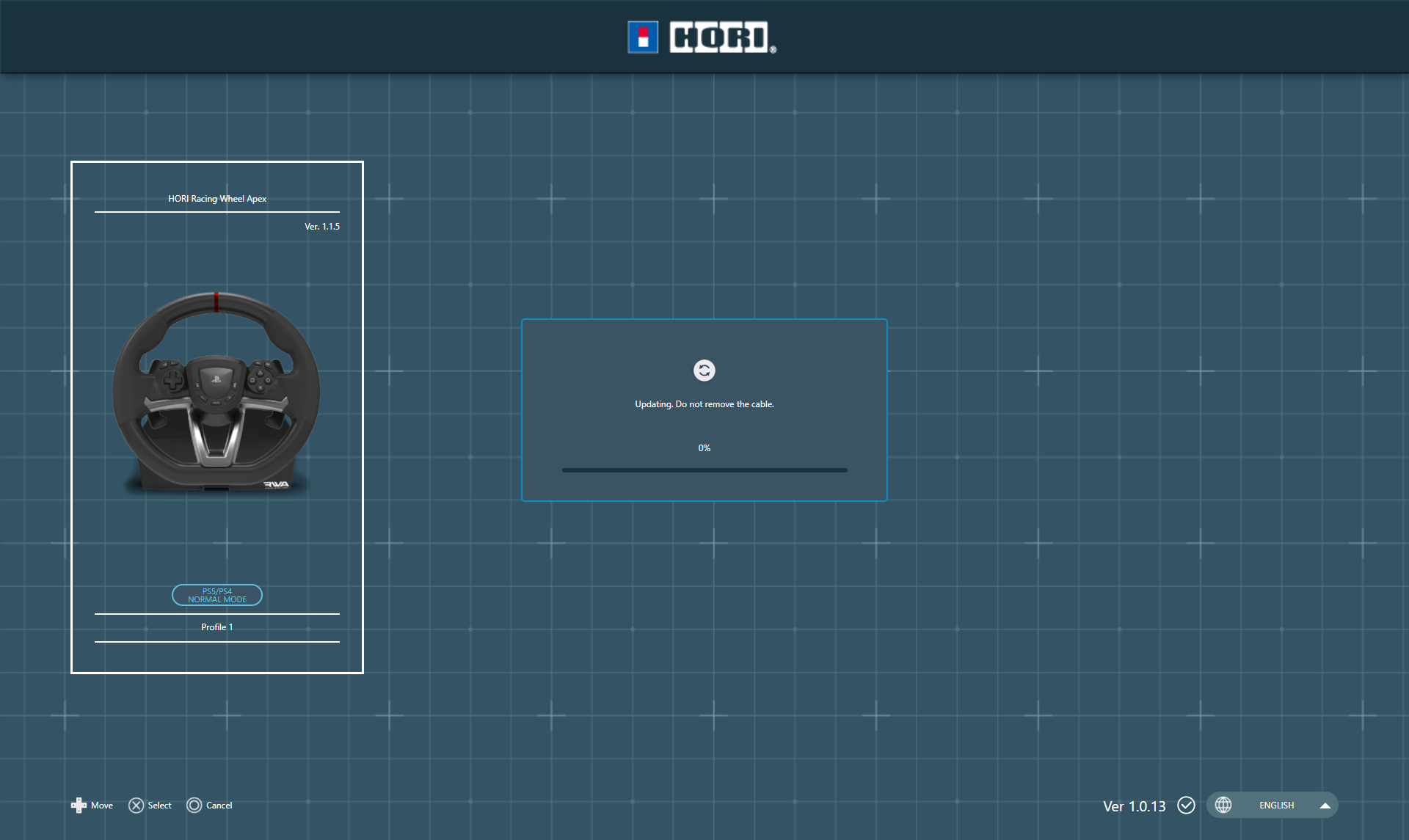 6. A dialog box will pop up to prompt that the firmware update is completed.