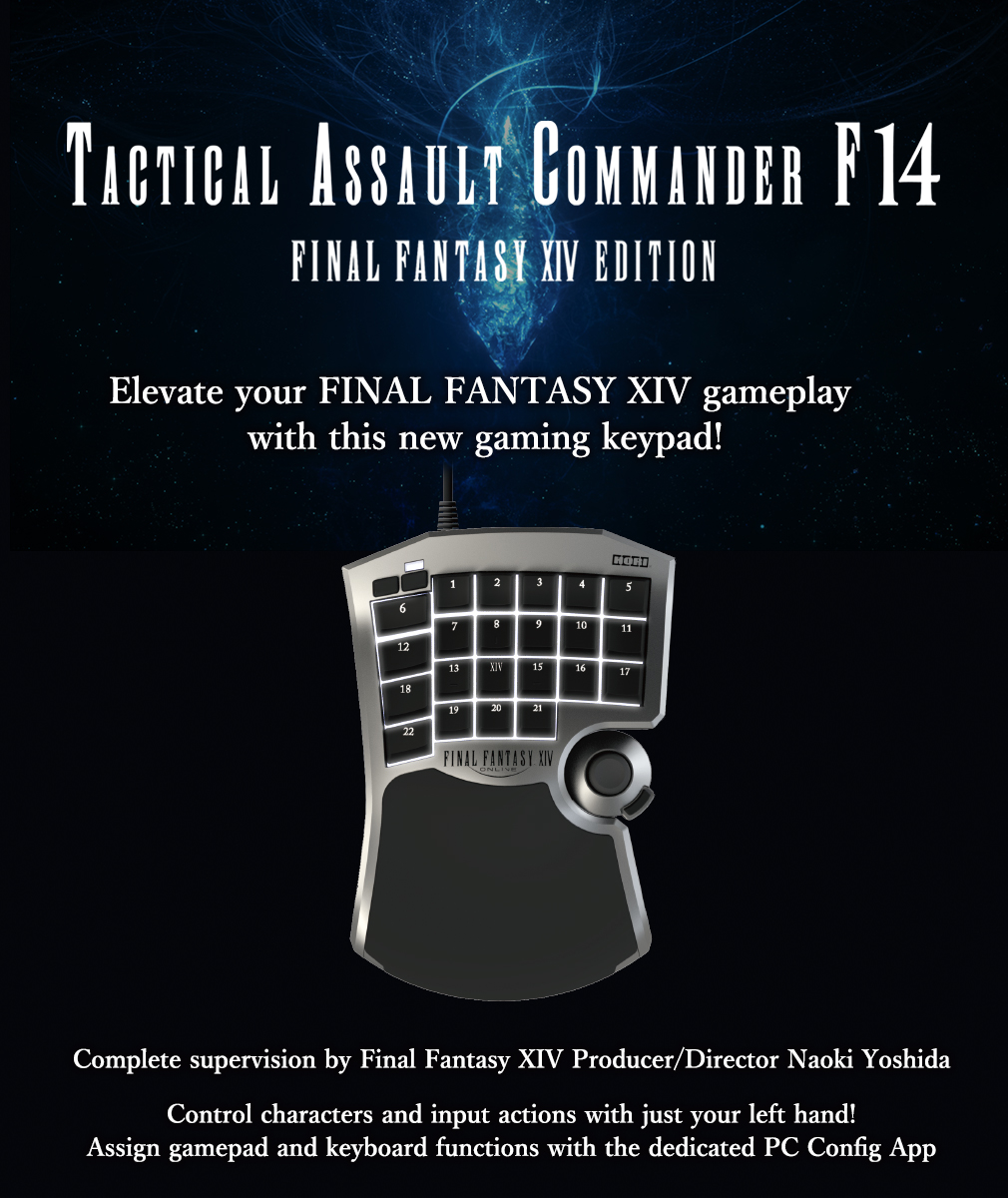 Main Specifications
Length:8.8 in Depth:6.1 in Height:1.7 in
Weight:0.7 lbs
Connection:USB cable
Cable Length:10 ft
Number of keys:24 keys / 2 bottons
System Requirements:Windows®10/8.1/8/7,USB port, Internet Connection
note:Functions as PC controller through XInput.This product does not support DirectInput.
Product name
TACTICAL ASSAULT COMMANDER F14 FINAL FANTASY XIV EDITION
Price
$129.99/€109.99
Product Number
Ship Date
November 2019
Includes
controller×1
Instruction Manual×1

This product can be ordered only in "Square Enix e-STORE".

●This product is not a wireless controller.

●The manufacturer has the right to change the spec of the product without any notification.

●All other trademarks are the property of their respective owners.

©2010 – 2019 SQUARE ENIX CO., LTD. All Rights Reserved.