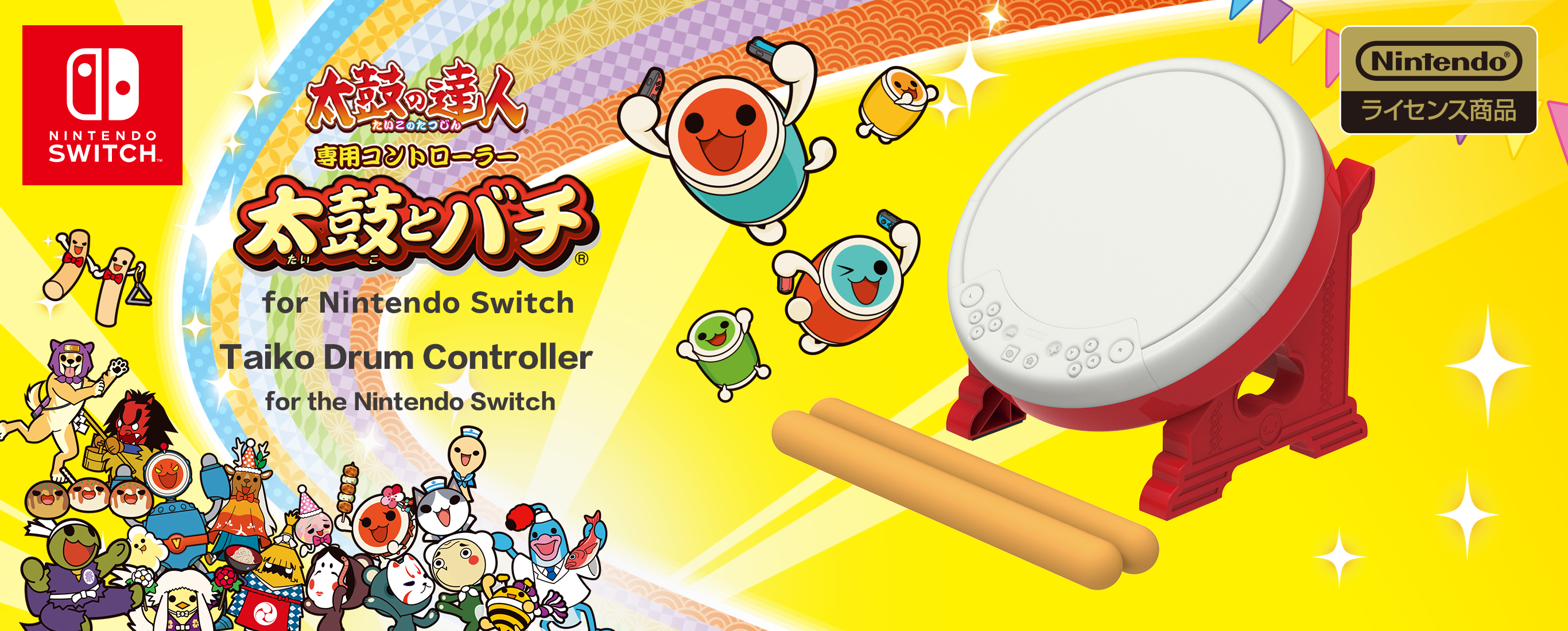 Taiko Drum Controller for the Nintendo Switch
Taiko Drum Controller for Nintendo Switch
Taiko no Tatsujin: Drum 'n' Fun!
Now you can enjoy Taiko no Tatsujin on the Nintendo Switch with your very own Taiko Drum! Designed with the original Nintendo Switch Red and White colors.
Button Control!
Use the D-Pads and buttons to select your song and do other controls.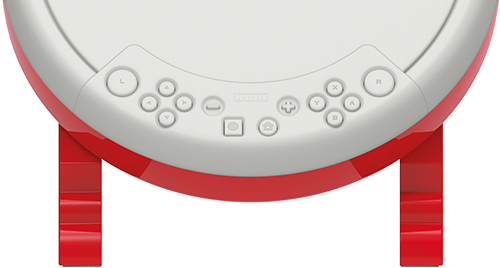 1 Set of Drumsticks Included!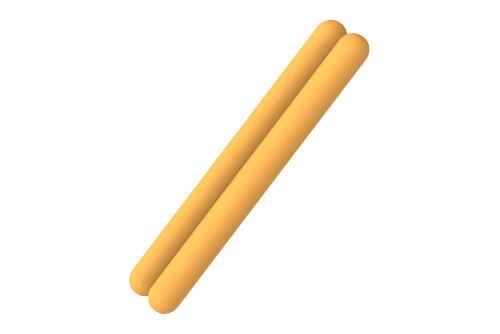 Store the Drumsticks!
Conveniently place the Drumsticks in the stand.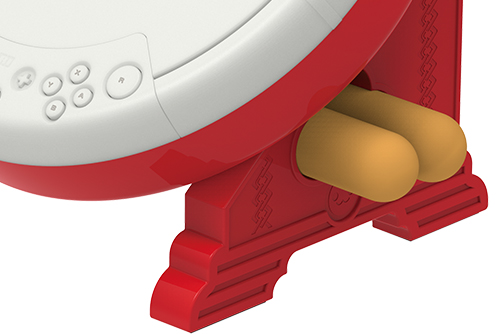 More stability!
Adjust the weight and stability of your drum stand by placing water bottles underneath the drum head.
※Be careful to not spill any water.
※Water Bottle is not included.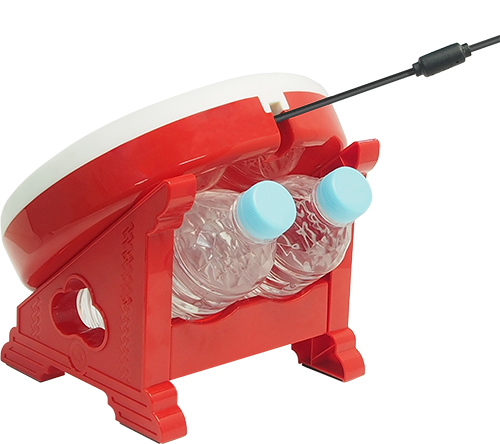 Compatible with the HORI Multiport USB PlayStand!

Play in Tabletop Mode by docking your Nintendo Switch to the Multiport USB PlayStand and connecting your Taiko Drum Controller!
※Please use the first party Nintendo Switch AC Adapter.



Main Features
Controller Stand (included)
Overall length : Approximately 230 mm
Width: Approximately 200mm
Height: Approximately 210mm
Weight : Approximately 860 g
Cable length : Approximately 2.0 m
Drumsticks
Overall length  : Approximately 270 mm
Weight per stick : Approximately 50g

● The image on the packaging may differ from the actual product.
● The manufacturer reserves the right to change the product design or specifications without notice.
● This product does not include the software.
● The "Nintendo Switch Logo" and "Nintendo Switch" are registered trademark of Nintendo.
● The "Taiko no Tatsujin" and "Taiko and Drum" are registered trademark of Bandai Namco Entertainment.
©BANDAI NAMCO Entertainment Inc.